The vast outdoors are calling in the summer. You want to go camping and to the beach at the same time. Why not attempt both?
Beach camping is the ideal summer vacation because it offers a sensation of complete and total independence in a dynamic environment with its shifting tides, crisp sea wind, waves screaming to be surfed, and horizons begging to be explored.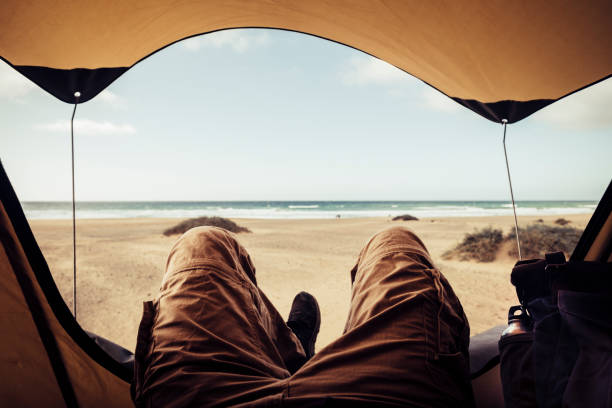 Surfing vacations will teach you more about beach camping than anything else because they require finding secluded waves that have scarcely ever been surfed. Additionally, these exciting outings are wonderful for the whole family, surfers and non-surfers alike, as they provide you the chance to escape the busy life back in the city and spend the entire day in the "Vitamin Sea."
Why camp on the beach?
Yes, staying at a well-maintained campsite with bathrooms, showers, power, and a shared kitchen can save you a lot of stress. Unfortunately, many campgrounds that are touted as being close to the ocean can actually be quite a distance away. In the end, there is nothing better than waking up with nothing but sand between you and the crashing waves.
You can stay at a state park or a KOA on the beach and have showers and bathrooms but some people like roughing it. Some people like to stay where they rough it for a few days then go to a state park or KOA so they can get   showers and recuperate. I have honestly been known to tent camp three days then one night in a hotel, Then back to the tent. The time in the tent sure saves a lot of money and it's much better memories.
Backpacking-Beach
You should probably venture as far off the beaten route as you can if true adventure is what you're after. A solid 4X4 or even a surf charter to a distant island are other options for getting to the beach after packing your tent and backpack.
Even while beach camping is similar to traditional camping, there are a few things you must remember. To get you started, we've compiled a list of dos and don'ts for setting up camp on the beach, as well as a packing list for beach camping!
Conduct research
beach-camping
Make sure there are beaches where you are allowed to camp before you start preparing for your camping trip by doing some research on the state, region, national park, or reserve you intend to visit. Check with the local government or state park to see if camping on the desired beach is permitted. During cyclone season, keep in mind that some beaches might be blocked.
The following inquiry you must make is, "Where is the nearest source of potable water?" You will need to pack lots of water because there isn't a water source close by.
Copy and paste link into the browser for tools to make undrinkable water potable.
https://amzn.to/3MZLlC7
Copy and paste for a crank radio. I believe that everyone should have one of these radio/flashlight/phone charger…ect. and runs by battery or just crank it up
https://amzn.to/3HiGKcY
Make a sensible geographical choice
beach-camping
Spend some time examining the terrain as you reach your location. Never pitch a tent below high tide. This is typically easy to spot on beaches thanks to the layer of driftwood and seaweed left behind from the preceding tide. Check your neighborhood tide charts if you are unsure of the levels. Be advised that during full and new moon phases, the tides fluctuate even more violently. Additionally, keep an eye on the weather, since ferocious offshore storms and winds can result in enormous waves.
beach-camping
Although it is relaxing to be near the ocean, it might not be a good idea to put up your tent in the middle of the beach. It will be windy and the sun will be on you. Look for areas where flora meets the sand since these areas offer additional privacy, protection from the wind and rain, and firmer soil for setting up a stake. But don't delve too deeply into the greenery. The sea air will help keep those pesky bugs away, so stay near to the beach.
Select a shelter.
beach-camping
Now that you've chosen your destination, it's time to pack. Your shelter will come first. There are a lot of possibilities from which to pick:
No-floor shelter
You can get away with a floorless tent in the summer when it's warm and there isn't much danger of precipitation, such a pyramid-shaped tarp shelter supported by one or two poles. Ventilation is obviously not a problem with this kind of shelter. Additionally, you can utilize it all day long as a sun cover!
Tent
beach-camping
A cozy tent is your best bet if there are mosquitoes nearby and the weather is iffy. Any tent can do for a beach trip, but for added comfort, a well-ventilated one with lots of mesh on the body is ideal. If the weather is good and you have a double-wall tent, you might be tempted to only utilize the inner tent. Even if it isn't raining, it is still a good idea to utilize your tent's rainfly (upper layer) to keep the humid air outside and out.
beach-camping

It might even be impossible to stake a tent in the sand. Therefore, you have two options: either spend money on longer, heavier sand pegs, or go with the tried-and-true method of stuffing small nylon bags with sand and tying your tent's guy-out lines to them. Use some rocks instead if you can find them.
bag for sleeping
summer-sleeping-bag
In order to stay warm at night, you may still require a sleeping bag on the beach. A little, summer-weight sleeping bag will work just fine. Choose a synthetic, waterproof one to prevent it from absorbing moisture from the air.
You can sleep in a sleep sheet if you are aware that the beach you are visiting is warm even at night. This is a cotton or silk sack-shaped sleeping bag liner that you may use straight away.
When camping in the woods or mountains, sleeping on hard, rocky ground is significantly less comfortable than sleeping on sand. However, you still need some insulation and protection because the sand may get rather chilly at night.
Sleeping pads come in three basic varieties: self-inflating, air, and closed-cell foam. Even self-inflating air pads can be punctured easily, especially on the beach where there may be sharp seashells laying around. Air pads are wonderfully comfortable but also highly vulnerable. It may be wise to pack an extra sturdy tarp to place beneath your sleeping pad in this situation.
Copy and paste link into search bar for sleeping pads
https://amzn.to/3J3hKaW
Since it's warm, all you need to do is bring your yoga mat with you to bed and utilize it to do sun salutations before going swimming or surfing.
Skip the tent!
I advise giving up your tent and sleeping outside if the weather forecast is favorable and you have located a location that is sufficiently protected (such as a cove or some trees). Watch the night sky fill with glistening stars while you spread out a tarp.
keeping sand outside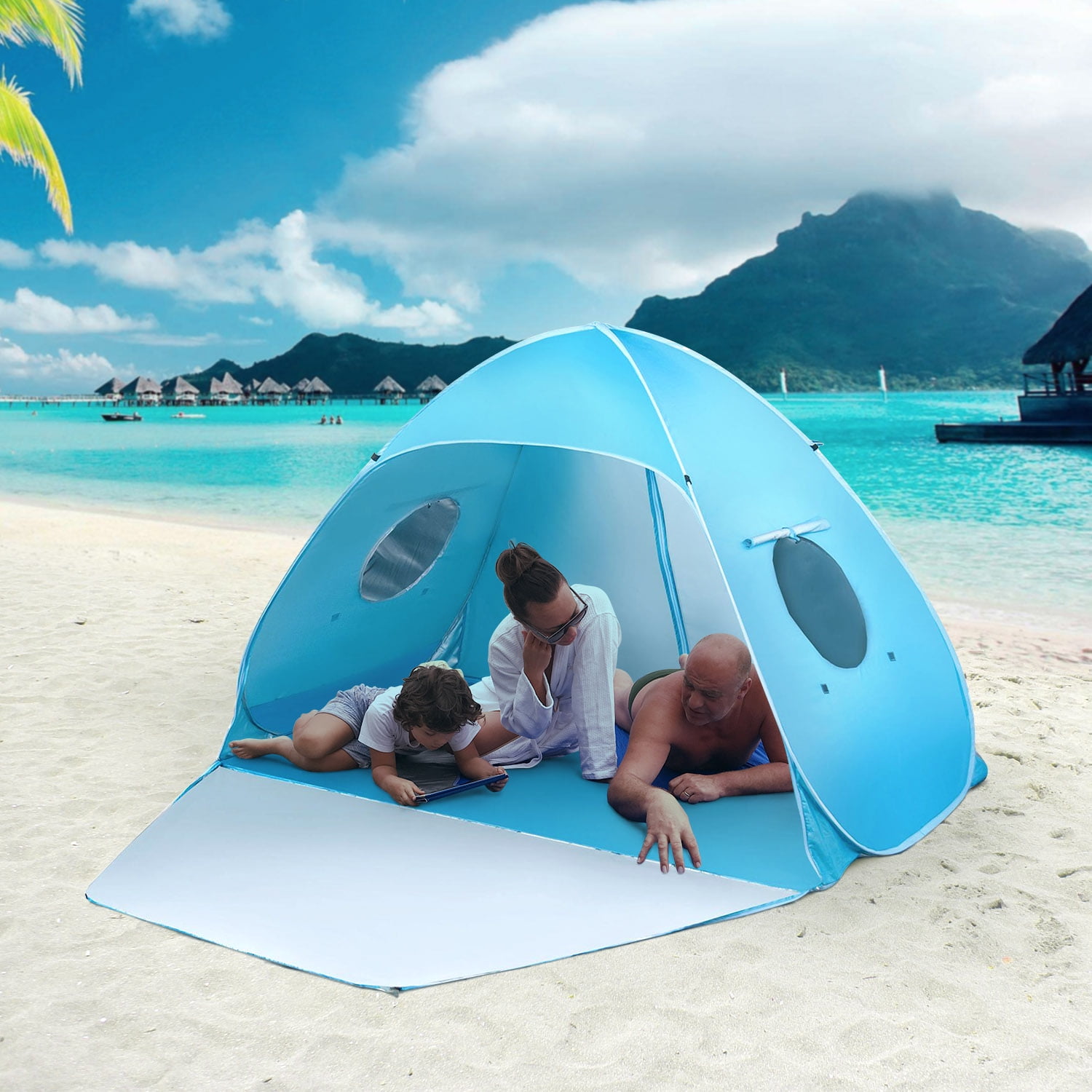 It is simpler to keep sand from entering than to remove it from your tent or sleeping bag.
To give yourself more room to remove your shoes, place a large tarp underneath your tent.
Before entering the tent, brush your feet. You can carry two buckets to fill with water and keep by the side of your tent to rinse your feet if you travel by car and camp close to your car. A water bottle works just as well.
Including a dustpan and brush in your luggage is recommended. They'll be useful for cleaning your tent.
Over-the-fire cooking is essential for extended stays. Not only is it useful, but food prepared over a campfire tastes much better. You must let the fire burn down and use the hotbed of embers that is left; keep in mind that you won't be cooking over the flames. Make sure the beach you're on allows for bonfires first, though!
It might be challenging to start a fire in windy areas, so here's a tip: dig a one- to two-foot-deep trench in the sand to use as a fire pit. This will also help to contain the fire and make it simpler to douse it with sand to put it out.
You can gather some rocks and make a circle to build your fire inside if it is not too windy. Find driftwood far from the water by searching for it. It will be dryer and simpler to light a campfire in this manner.
campfire-beach
You'll also need some wind protection if you intend to use your burner to cook. This is the time when a safe camping spot, such as one hidden by trees or other foliage, is useful. In your tent, never use a stove. You could perish from carbon monoxide poisoning in addition to the risk of setting yourself on fire.
Other items to bring
backpacking-beach
Ziploc bags – in case you need to pack damp garments that you don't want to mix with the dry ones, as well as to keep delicate items like your phone, camera, wallet, and car keys sand-free.
Apply copious amounts of high SPF sunscreen all day, every day. Even if the sky is cloudy and the temperature is cold, you might still easily get sunburned. After swimming, snorkeling, or surfing, reapply.
You are in charge of your own rubbish; use garbage bags!
If there are trees close to the beach, a swinging hammock in the cool shade is the ideal setting for a "siesta." A backpacking hammock is optional.
Additional towels are needed for cleaning up after the beach. Choose towels that dry quickly so you don't have to wait forever. They also require less packing space.
Layered attire is recommended because the nighttime sea breeze will make you wish to dress in warmer attire. Additionally helpful will be a beanie.
Cookware for camping includes a cutlery set, plate, mug (you can boil water in an old-fashioned enamel coffee cup), non-stick skillet, and small and big pots with handles and fitting lids.
substantial water container
broad brimmed hat
more batteries and flashlights
Lifeguards are typically absent on remote beaches. It's possible that your phone won't get any reception either.
Make sure there is always someone on the beach when you are in the sea if you intend to go swimming or surfing where there are no lifeguards. That person has been assigned to watch over you.
Be sure to drink plenty of water. Dehydration becomes a significant problem when exposed to the sun all day.
Remove all traces!
Make sure that future visitors can enjoy the same spot when camping or traveling in general.
On sand dunes, do not pitch a tent. These are home to delicate flora that supports a precarious ecology on which many species rely. To determine whether a specific sand dune is on the approved trails or not, you can ask the local rangers in advance.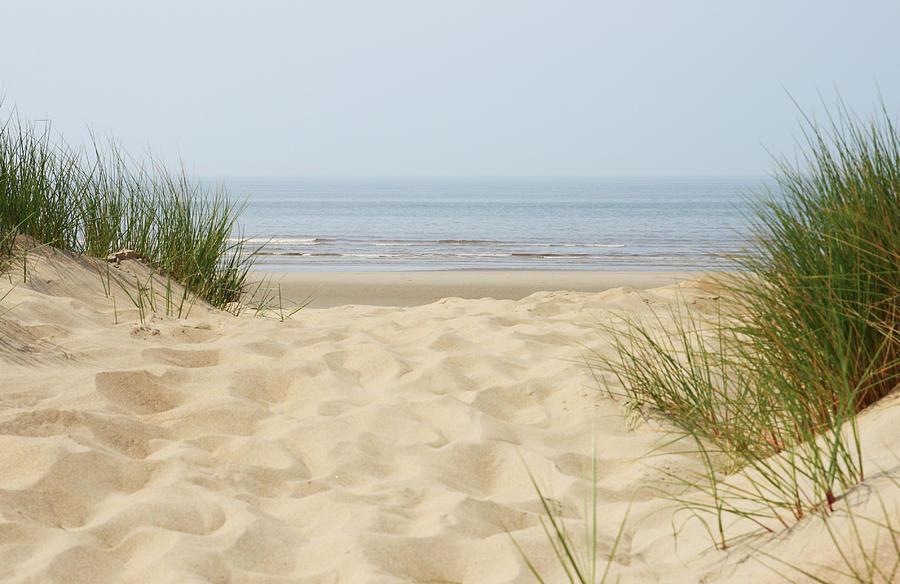 Are you willing to venture off the beaten path? Go on a cheap surf camp in a fun location!