What We Do
There are a lot of great places in Texas to go swimming and camping. The Guadalupe River has to be one of the best places out there. The Guadalupe River is a low-flow, gentle river that is great for swimming, resting, and tubing. It is thought to be the most popular river to tube in all of the Lone Star State.
We'll tell you what you need to know about the Guadalupe River for your next camping trip in this quick guide. Get a tube and go to the Guadalupe River if you want to know what it's like to be a real Texan.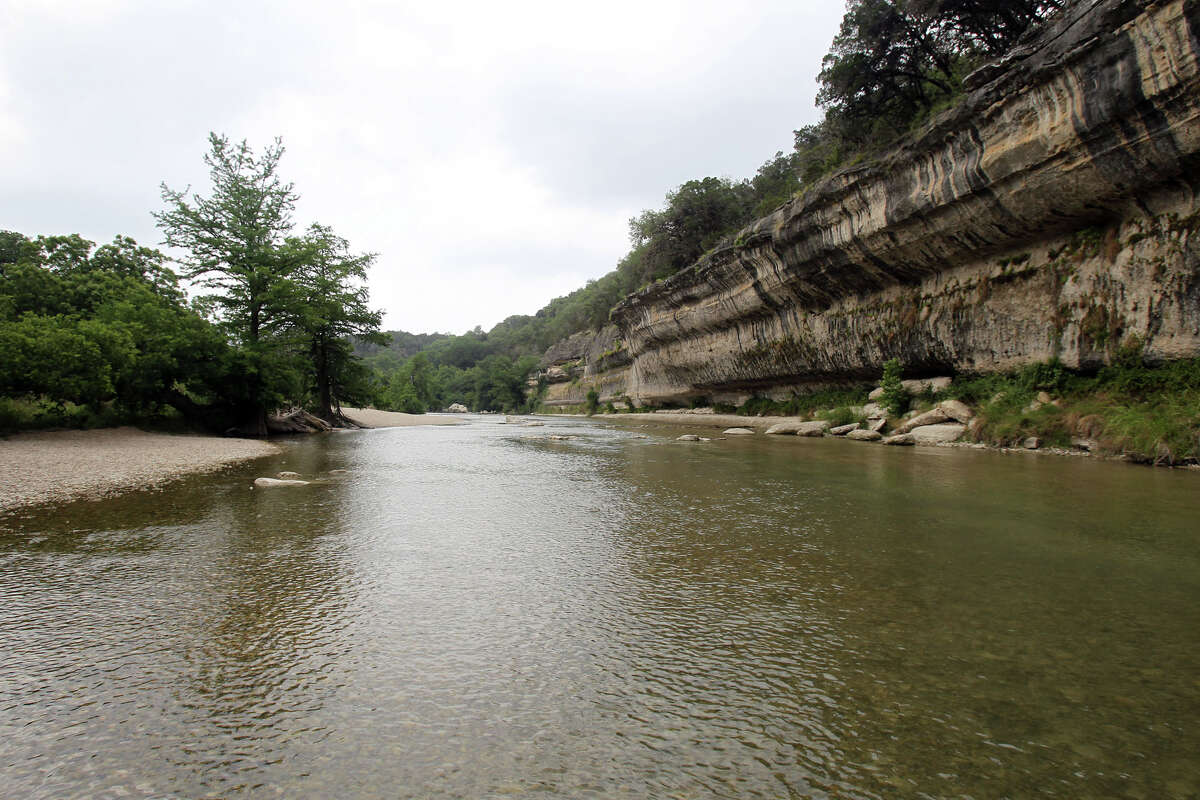 The Texas Canyon Lake is where the rough Guadalupe River starts. Guadalupe water State Park gives people access to the water, places to camp, and other things. Non-residents have to pay a  River Management Fee to go to the river, but they can save money by buying season passes. River Acres Park and Cypress Bend Park are both ways to get to the park. There are also tour guides for people who want to know more about the area's plants, animals, and rocks.
You might be thinking, "Where can I camp along the Guadalupe River?" You can do more than swim and tube at this place. Look no further than the tent spots in Guadalupe River State Park that are already set up. The Guadalupe River is also a good place to camp with a tent. The Shanty River Center is just a short walk from the river, and there are campsites starting at Horseshoe Bridge. There are bathrooms and showers, but there are no hookups for electricity or water. On the Guadalupe River, there are campgrounds with shacks that you can rent. These shacks have air conditioning, power, and beds. Gilligan's Island, Mountain Breeze Campground, and Camp Huaco Springs are all famous places to camp. You can rent tubes just about anywhere, so you won't miss out on a tubing trip. There are also grocery stores and shops with gifts at the sites.
Guadalupe River State Park is also a great place to go hiking. Both the Bald Cypress Trail and the Hofheinz Trail Loop are easy trails to hike. From the river to the waterfalls to the lush woods, the views are like nothing else. Just a short walk will take you to some of the most beautiful places in the world.
When planning a trip to the Guadalupe River, there are a few other things to think about besides camping, staying in a hotel, and climbing.
The state park click the link or copy and paste into browser      guadalupe river state park – Search (bing.com)
Don't bring anything valuable to the river.
Even though the river is mostly calm, there are some rapids that can shake valuables free. Don't bring more than you need, and make sure the things you do bring are waterproof and strapped to your body. It is best to leave your keys, wallet, and expensive jewelry at home or at your campsite. Even if you paddle the river in a kayak or canoe instead of a tube, you should still keep your valuables safe from the rough water.
Invest in a waterproof smartphone bag with a wrist strap if you want to make sure your phone or camera doesn't end up at the bottom of the river. Many tubers will bring waterproof GoPro cameras to really get a full picture of what it's like to go tubing.
Don't walk on the river in flip-flops.
When going tubing, it's a good idea to bring shoes. The Guadalupe River, on the other hand, is not like this. While tubing on the Guadalupe River, it's easy to lose anything that's not tied down. Flip-flops don't fit well on the foot, so they are more likely to fall off. The stream is also very rocky, so flip-flops are not a good choice. Even if you only plan to fish, you shouldn't wear sandals or open shoes. Wear water shoes with a hard bottom and closed toes instead.
Choose where to start.
People who like to camp and tube on the Guadalupe River often suggest "The Horseshoe" as a good place to start tubing. The Horseshoe is a loop that starts and ends at different parts of Horseshoe Bridge. Floating takes about an hour, and some people stop at the bridge and walk back to where they started.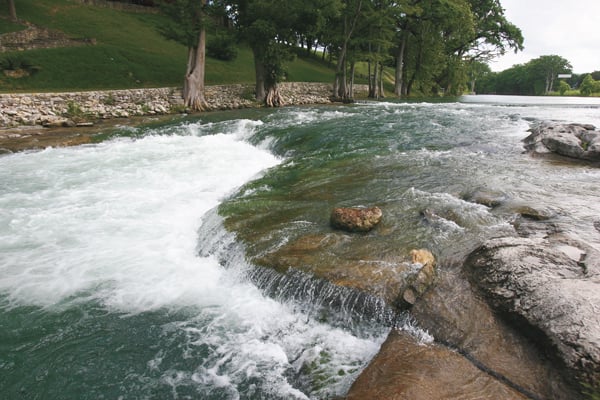 "The Chute" is also a common place to start. This river channel is a few hundred yards long and has small whitewater waves, making it a good place for people who want a little more excitement.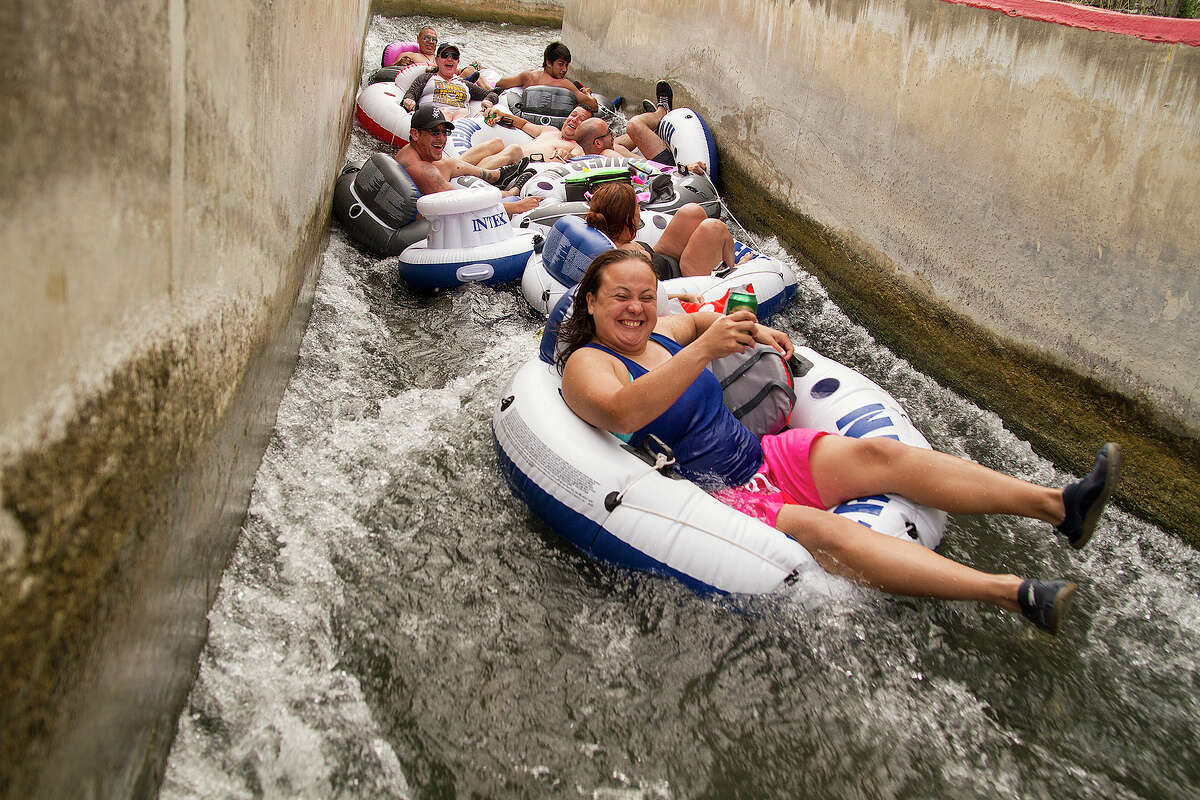 Choose Landing Spots
Make sure you know where to start and where to end your tubing trip. This makes it a lot easier to find your group or spot. Guadalupe River State Park gives away free maps to help with this.
Here is a link that to a great place to eat while you are visiting the Guadalupe  River
7 monks cafe – Search (bing.com)
Who to stay with
Guadalupe River State Park has tents that are all set up.
Guadalupe River State Park is really a great place to go camping. Contact the Guadalupe State Park
for more information click here   https://tpwd.texas.gov/state-parks/guadalupe-river