HOW TO CARE FOR YOUR SLEEPING BAGS
1. ENSURE CLEANNESS.
Your mummy sleeping bag doesn't need to be washed after every journey. Even better, use a toothbrush and laundry detergent to spot-clean it. If you are spot cleaning the shell, try to keep it away from the insulation. By doing this, you may quickly clean the sleeping bag's head and foot regions. Change into clean clothes and take a shower before entering the sleeping bag as a preventative measure to lessen the amount of times the bag needs to be washed. While camping, your skin and hair can become quite greasy, so it's vital to wash off or at the very least change into fresh clothes before you climb into the bag.
When it's appropriate to remove the dirt and filth, you'll know. You can clean it in the bathtub, but this task does not necessarily require working from home. Large front-loading washers without aggregators that are available at your neighborhood laundromat are a fantastic alternative. A gentle cycle will ensure that the bag is not violently flung around. The bag should be able to rotate easily. The bag will be unduly smooshed and crinkled by your home machine, which could result in long-term damage. The excessive amount of chemicals used by professional dry cleaners will significantly reduce the life of the bag. A gentle soap designed for down works well with sleeping bags packed with down. For synthetic bags, use a mild detergent or cleaning agent made for synthetics, and always remember to read the specific recommendations for your bag. It's best to unzip the bag, but not all the way, as you don't want the slider to come off. Consider using a water-proofing spray after you wash your mummy sleeping bag, because detergents tend to wash away the water-resistant materials of the bag.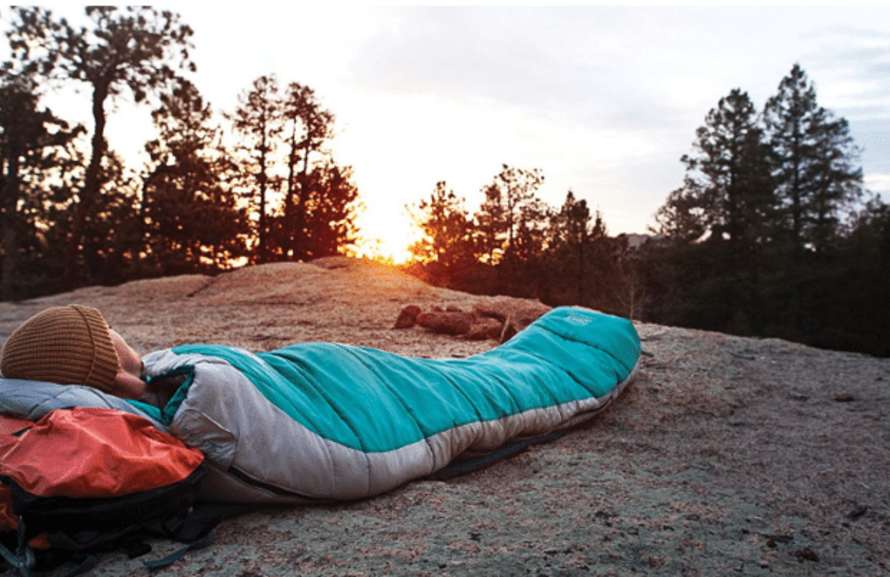 2. KEEP IT DRY
Insulation is held together by the baffling materials inside your bag. Nobody ever said that hanging out at the laundromat was like hanging out in a maternity ward, but it is still wise to treat your wet bag like a new born baby as you transfer it from the washer to the dryer. Being careful to keep all the baffling intact will allow you to again prolong the life of your mummy sleeping bag, and you'll be the stud of the laundromat. The bigger the dryer the better. Sleeping bags can take 2-5 hours to dry so be prepared to reminisce about your last adventure while your dryer is set on a very low and cool setting. With a few minutes left, add some tennis balls which will help keep the insulation spread evenly. You also have the option to line dry the bag if you see that the insulation is smooshing up in the drying machine, but that adds a lot more time to the process.
3. KEEP IT BREATHING.
Do your best to air out your bag for at least 24 for hours when you return from your trip. Stuff sacks are great for efficiency and packing light, but long term they do not help your mummy sleeping bag. Down or synthetic insulation do not fare well if they are smushed up in a stuff sack and then rammed into your closet. If your mummy sleeping bag does not come with an extra cotton storage sack, get a large sack that breaths. You can even use a king sized pillow case. Give the bag room in the closet and make sure that it's not crumpled together.
You can even store it under your bed in a king-sized pillowcase if you are lacking in closet space. Smooth out crinkled spots and let it breath. You'll be happy you did as it will help keep cold spots to a minimum when your insulation is still evenly distributed after years of use. It is possible for your sleeping bag to last many years, so clean it, dry it, and smash out the sleeping bag
CLICK THE LINK FOR A VIDEO ON HOW TO CARE FOR YOUR SLEEPING BAG
,https://youtu.be/3F-7idvPsEU
COPY AND PASTE THR LINKS FOR SUGGESTED CAMPING EQIPMENT
https://amzn.to/3hzQIN8
https://amzn.to/3WoiURR
I may may a small commission if a purchase is made but there is never any extra charge to you.
May God Bless You All the Days of Your Life. If you would like to start a relationship with the Lord Please leave me a comment or call toll free 1-800-NEED-HIM.