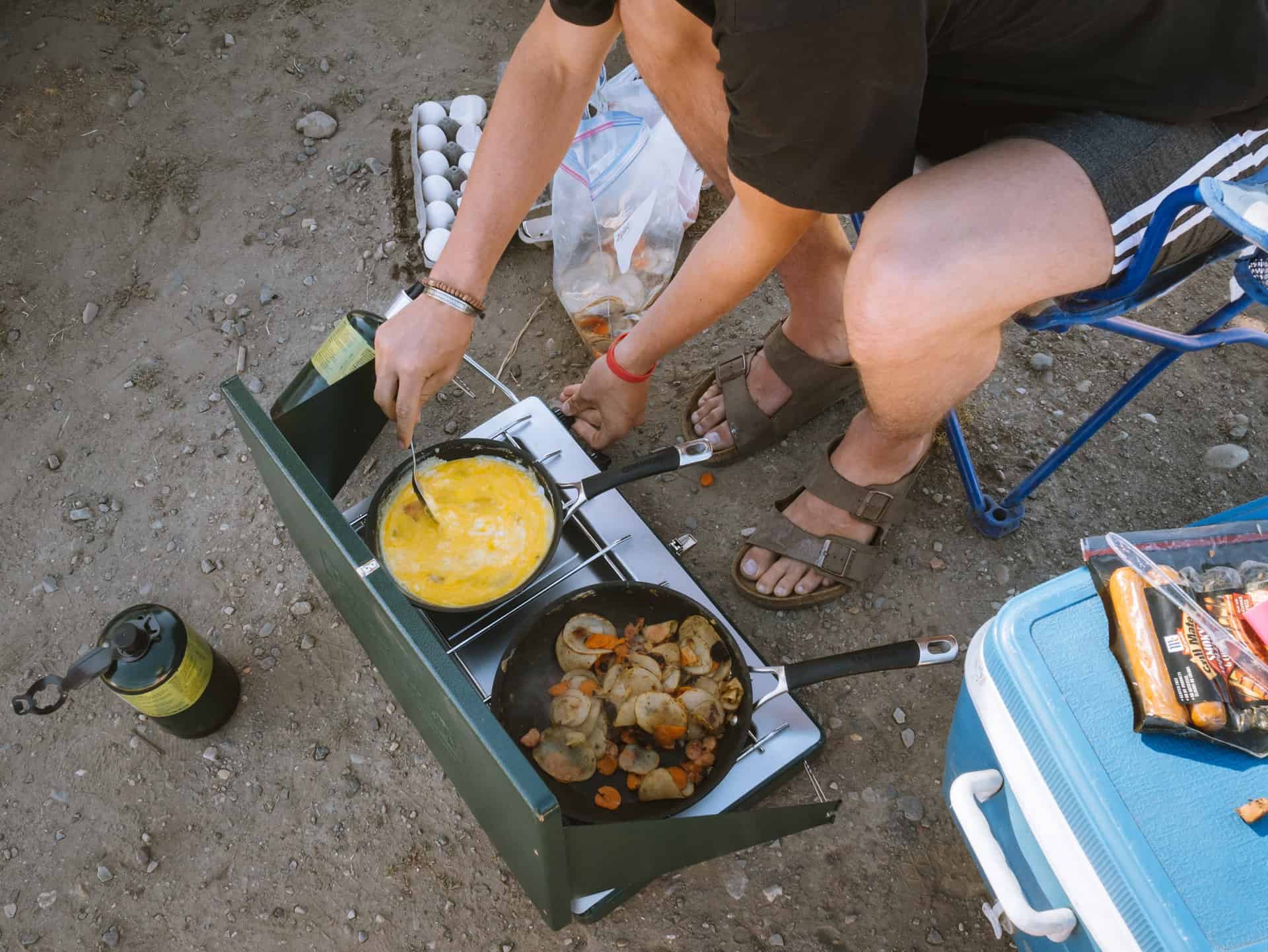 I remember going camping with my family when I was a boy and we used to store our food and drink in the car. Not very good you might think now. Ever since camping kitchens have been around I could not live without one now.
If you have a larger family you need something more convenient like a camping kitchen rather than all huddled around a little stove on a makeshift table. There are many available, some huge and complex pieces of kit, some simple and practical. You need it have a stable base for your cooker and kettle.
Buying camping supplies under the same brand is frequently a fantastic idea because, in my opinion, everything works so well together. You get what you pay for, so if you buy a camping kitchen for dirt cheap, don't count on it to endure. It's just like buying furniture for your house. You wouldn't opt to purchase the mall's cheapest sofa, would you?
An adequate quantity of preparation space is a need, particularly if you're camping with your family. Having a separate prep room is much more practical. Some have a washing area to the side as well as a watersupply hookup. Fair enough, I don't think this option is worthwhile. any excellent camping area with lots of benefits is excellent.
Look around and test out different camping kitchens at specialized stores before you buy one. See how they fit together and how much weight they can support. Some camp kitchens can be rather challenging to put together, and the can food storage compartment is occasionally a bit of a joke. One that can support a respectable amount of weight is required.
When shopping for your camp kitchen, make sure it has enough space underneath for a gas bottle to be put away neatly. You don't want to accidentally put a gas hose in your frying pan while trying to cook your meal, yet some companies seem to have no consideration for this.
For suggestions on equipment for your camping kitchens please copy and paste link into your browser.   NOTE: I may make a small commission if an affiliate link is clicked then a purchase made, but there is never an extra charge to you.
https://amzn.to/3SM1koO
Remember to give thanks to the LORD for all we have. And make memories with your family and friends.